Rapport annuel 2017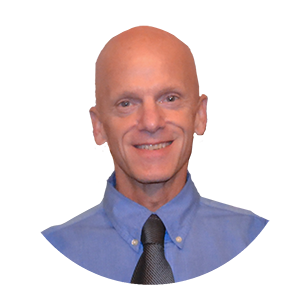 Run New Brunswick exists as a nine-member committee of Athletics New Brunswick. Starting in 2010 RunNB employed a part-time Executive Director. With the signing of a three-year services agreement with ANB in 2015, RunNB has employed the services of Gabriel LeBlanc as Executive Director. That services agreement is subject to renewal at the end of 2017.
Highlights from 2017
RunNB removed the word "road" from its mission statement, which now reads: "To promote running in New Brunswick."

The number of events under the RunNB umbrella continues to be robust, with 109 races appearing on our online Calendar for 2017.

The New Brunswick Medical Society continued its annual financial assistance of $10,000 per year to support youth running in the "Small Strides – Healthy Lives" program. Youth events are now identified clearly on the RunNB Calendar.

RunNB signed a three-year contract with Trackie, to December 31, 2019. As title sponsor of the RunNB Superseries events, Trackie will provide various services and products for races.

We were proud to have Paula Keating of Miramichi inducted into the New Brunswick Sports Hall of Fame in May, recognizing her many years of dominance in road racing, particularly in the marathon distance.

In March we hosted a well-attended workshop that trained participants to measure courses for certification by Athletics Canada.

As of January 1, 2017 only events held on certified courses are eligible for individual records. Seven runners set eleven age-group records in 2017: Patty Blanchard (3), Paula Keating (2), Laura Dickinson (2), Lily Coffin, Kristine Beaulieu, Shelley Doucet (provincial overall record) and Rob Jackson.

We eliminated the Elite Series of races and doubled the prize money for each of the Provincial Championship races, to $200, $125 and $50 for first, second and third place for women and men.

By awarding four bursaries of $250 each, we continued to support the education of younger runners.

We operated on a budget of approximately $44,000 and expect to end 2017 with a small deficit, due in part to reduced numbers at events, as well as Marathon By The Sea

Our Hall of Fame Banquet & Awards night in Tracadie in November 2016 was again a success and a wonderful celebration of the year.

Nathalie Boivin and Paul Morrison were inducted into our Hall of Fame, which now has a total of 18 members.

The RunNB committee met on seven occasions during the year. An operating bylaw was adopted, as well as staggered, three-year appointments to the RunNB committee, to enable orderly turnover of membership.

For the first time in at least two decades, we did not produce a paper race booklet.

In December 2017 we will in conjunction with Athletics Canada present a race directors' summit, and look forward to 2018 as another year to continue in promotion of our sport!

Submitted by Robert Jackson, Chairperson November 18, 2017