Fast Times At the Run for Renee 5K RunNB Championship

23 août 2023
By Dean Strowbridge

I'm starting this post a little bit differently. I want to start by thanking John Creamer, Doug Tibbits, Maura Boyle, Chantal Beam, Scott Lee and Richard Chadwick. We call them volunteers but I call them friends who volunteer. Without all of you, this race wouldn't run smoothly like it does. Thank you guys!
Today's race was FAST! Lots of fast runners both on the men and women's side. We had 17 runners run sub 20 minutes. INCREDIBLE!!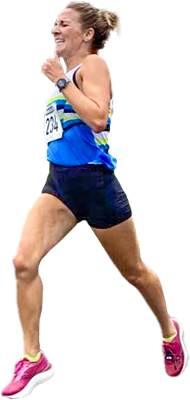 Starting with the ladies, Julia Reid-Howell crushed the course with a brand spanking new pb of 18:14. In second place, Sacha "the Beast" Hourihan wasn't far behind Julia with a great time of 18:26. In third, we have Emily Trites running a very fast 18:39. Rounding out the top 5, 4th place was Suzanne Myers with a time of 19:15 and 5th place goes to Taylor Wilson with a time of 21:32. Congratulations ladies!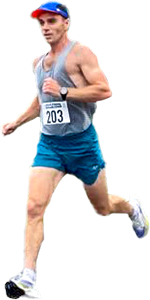 For the men, Evan Arseneault had a fight on his hands with not just one guy, but 3 other guys. Evan won with an incredible time of 16 minutes flat and right behind him was Paul Gallant with a 16:06. Third goes to Jeremie Pellerin, 16:14 and fourth place was just 2 seconds behind him. Nicholas Larade ran a 16:16. 5th place goes to a great runner; Lee Roy rounds out the top 5 with a time of 16:33. That's 5 guys that ran sub 17 minutes. So much fun watching these guys duke it out.
I'd like to do a shout out to 2 runners. Tracy Hodgson for getting a pb of 26:28 and second in her age group. Also to Cody Jenkins who also got himself a brand new pb of 17:46 and 2nd place in his age group. Congratulations to both of you!
Thank you goes out to Lily and Alex Coffin for taking care of our in-store registration and also to JTR porta potty services. Big thank you goes out to you runners for supporting this race every month and every year. Thanks sooo much!
Next month is our Cross Country version of Run For Renee. For this race, we ask that if you have an old vintage R4R shirt or our new ones, would you wear them as we will be doing our donation to the Kidney Foundation.
See you all in September!